My granddaughters all loved being rocked before bed. The time together somehow turned into a time of singing. The older ones had a repertoire of favorites. But the youngest couldn't express specific songs yet, so when she asked me to sing, I sang "Jesus loves me" along with other songs. Amazingly, the next time I visited; she requested that very song. Can one so young feel the love of Jesus Christ in their heart? My heart swelled with gratitude that it had made an impact.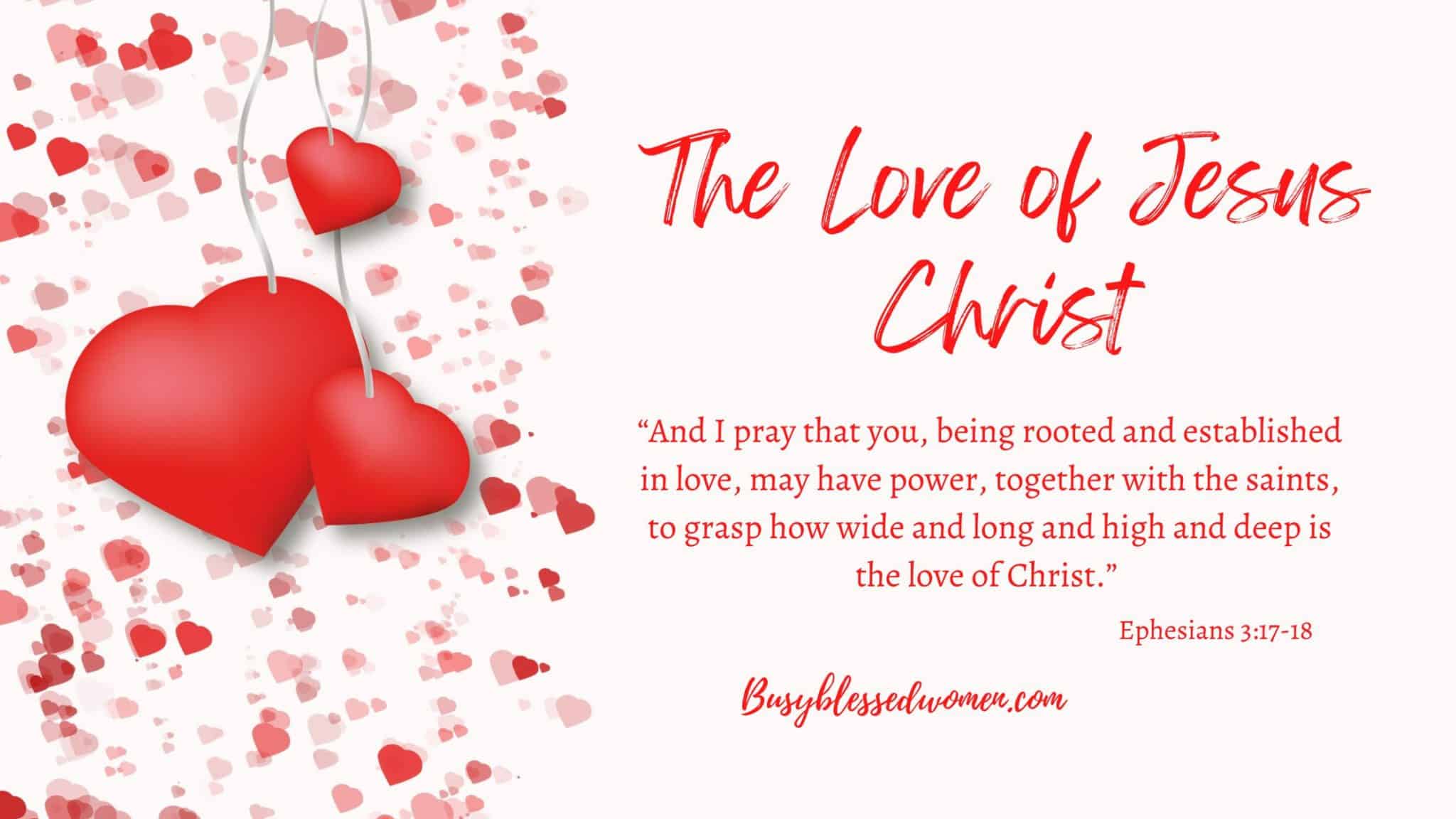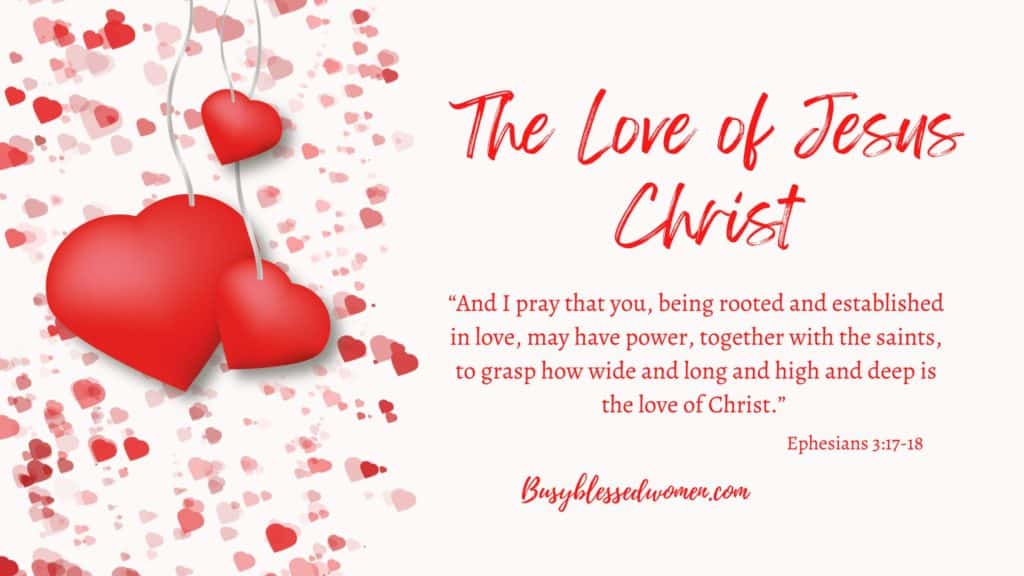 Made in His Image
Genesis 1:26 tells us God's plan was to make man in His image. He made us to reflect God's glory and character (love, patience, forgiveness, etc.)
Spiritually, God made us to communicate and be in a close relationship with Him.
Therefore, our nature is "hard-wired" to want a relationship with God. That's why even little children can feel His love and feel drawn to Him.
We are not, however, created with a belief in God. That is a choice, freely given out of the purity of His love.
Why Does God Love Us Unconditionally?
It is mind-boggling to me that God has so much love for us. John tells us "God is love", meaning love is God's all-encompassing nature. He created us in love, judges us in love, disciplines us in love. He even granted free will out of love. God loves us even if we reject Him!
David asks the same question (in a vastly superior, poetic way…) in Psalm 8:
"When I consider the heavens, the work of your fingers, the moon and the stars, which you have set in place, what is man that you are mindful of him? The son of man that you care for him? You made him a little lower than the heavenly beings and crowned him with glory and honor." vv3-5.
The vast universe, billions of stars, and the planets spinning above us were all created by God's hand. We, however, are like a drop in the ocean or a petal on a flower- insignificant in the vast universe.
Yet He is mindful of us- we are on His mind; He's thinking of us and cares about what we are doing. It is our destiny as His redeemed to be crowned with glory and honor. Surely, we do not deserve that!
And yet, God considers us valuable and worthy. He showers us with mercy and grace. He loves us because it is His nature. We disappoint Him every day and His enduring love for us remains the same. It's hard to understand how God could love us so.
Christ's Love for Us
The Bible does its best to help us know Jesus' love. And we can find the greatest story about love in one simple, well-known verse:
"For God so loved the world that he gave his one and only Son, that whoever believes in him shall not perish but have eternal life." John 3:16.
We can gloss over this verse because we have heard it so often. But it sums up the entire Gospel message.
God is telling us that true love means you will give up your own life for the ones you love, and He showed us His love in action.
How often do we think of the enormous price our faithful God had to pay to sacrifice His own Son?
He dearly loved Jesus, but because He loves us, He willingly sacrificed Him for all humanity- even the most sinful and unworthy. No human parent could give up their child's life in the same manner.
Jesus loves us enough to accept our punishment and pay the price for our sin. Incredibly, He follows that up with the offer of a gift! We can be holy and blameless before God if we accept His sacrifice on our behalf.
He showed us "the full extent of His love" (John 13:1)- a kind of love that has no limits– on the cross.
But wait, there's even more to His love-
He comes to live within us as the Holy Spirit- a loving presence He knew we would need. He didn't want us to just live- He wanted us to live an abundant, full life– rich in the contentment and satisfaction in Jesus.
Our human minds cannot possibly comprehend or grasp how much Jesus loves us. We can only accept and give thanks for what we can understand and share what we know with the world.
How Deep and Wide is the Love of God
Paul wanted the Ephesians (and us) to fully understand the love of Christ and offered this prayer on his knees:
"I pray that out of his glorious riches, he may strengthen you with power through his Spirit in your inner being, so that Christ may dwell in your hearts through faith. And I pray that you, being rooted and established in love, may have power, together with all the saints, to grasp how wide and long and high and deep is the love of Christ." Ephesians 3:16-18.
The Greek word for "grasp" translates into taking hold of "to make one's own." Paul wants us to go beyond a superficial understanding.
He wants us to focus our thoughts on His love so we can understand a deeper meaning in our personal life.
His use of measurable terms- wide, long, high, deep- shows us just how vast Christ's love is:
"For as high as the heavens are above the earth, so great is his love for those who fear him; as far as the east is from the west, so far has he removed our transgressions from us." Psalm 103:11-12.
In earthly measure, we multiply the length and width of a rectangle or square to calculate its area. But we must think "outside the box" when meditating on Christ's love. It is beyond any math calculation and has no borders. ♥
Jesus Teachings on Love
Jesus knew it would be hard for us to comprehend His love. To help us, He gives practical advice and ways to show His love to others.
• "A new command I give you: Love one another. As I have loved you, so you must love one another." John 13:34.
If we are going to love others as Christ loves us, then it must cost us something. What a powerful testimony to Jesus when we love this way.
• "Love the Lord your God with all your heart and with all your soul and with all your mind and with all your strength. The second is this: 'Love your neighbor as yourself.'" Mark 12: 30-31a.
This statement from Jesus was in response to the religious leaders questioning Him about the greatest commandment. Jesus' answer reduced it down to these two principles. He wants love to rule over all our actions, thoughts, and decisions.
Love Your Enemies
•"But I tell you: Love your enemies and pray for those who persecute you, so that you may be sons of your Father in heaven." Matthew 5:44-45a.
This goes against our nature- we want retaliation or to get even. We want to lash out with hurtful words. But Jesus is asking us to use the power of the Holy Spirit to show His love, even to those whom we may not feel love.
Bible Stories of Jesus Showing Love
The Bible shares many stories of how Jesus shared His love.
•Jesus loved with His compassionate heart.
"When Jesus landed and saw a large crowd, he had compassion on them and healed their sick." Matthew 14:14.
While the religious leaders considered the sick and disabled as cursed by God, Jesus felt only love and compassion for those who were ill.
How can we show His love to those who are sick- physically, mentally, and spiritually?
•Jesus fed the hungry.
Jesus miraculously feeds the 5,000 with five loaves of bread and two fish (Matthew 14:13-21) and, separately, another 4,000 (Matthew 15:29-39).
Jesus showed his love and care by providing for the people's physical needs. There are many ways we can follow His example.
•The Lord Jesus Christ washed His disciples' feet right before the feast of the Passover.
John records this story in Chapter 13:1-17. Jesus showed His disciples how to love by adopting a servant attitude. If Messiah did the work of the lowliest servant, we must do the same for others.
Jesus' Message of Love
Jesus has taught us that love is the most important commandment of all, to love with mercy and compassion, and is even for our enemies.
His faithful love is a true relational love in its purest form, not an abstract concept. When we are hurting, He hurts with us. When we are afraid, sad, or discouraged, He is at our side to protect, comfort, and guide.
Romans 8:38
Nothing, nothing at all, can separate us from this eternal love of Jesus! What a comfort!
"Neither death nor life, neither angels nor demons, neither the present nor the future, nor any powers, neither height nor depth, nor anything else in all creation, will be able to separate us from the love of God that is in Christ Jesus our Lord." Romans 8:38-39.
Amen!
God's Love Language
I had a silly thought the other day. I was thinking of how we express our love for Jesus in our own lives.
The concept of the 5 love languages by Christian author Gary Chapman popped into my head.
They describe ways in which we express and receive love in a relationship. I wondered what love language Jesus would identify with.
After looking them up, I decided His may be quality time. We call it "quiet time", but it is any time we are one-on-one with Jesus and giving Him our undivided attention. This includes sitting quietly to hear what He has to say.
We are in a loving relationship with Jesus! We don't have to make it complicated, but we have to be intentional, honest, and open.
He wants to hear what's on our hearts and minds. He will respond with whatever we need- comfort, peace, hope, encouragement, etc.
How do you show your love to Jesus?
Jesus Loves Us
Jesus taught us so much about how to love, and how much love he has for us.
If fear creeps into our hearts, we can remind ourselves of God's perfect love: "There is no fear in love. Perfect love casts out fear." 1 John 4:18. Focus on His love and let it bring you comfort and confidence.
We are also challenged to love others as He loves us.
"My command is this: Love each other as I have loved you. Greater love has no one than this, that he lay down his life for his friends." John 15:12-13.
This kind of unconditional love (agape love) is a precious choice, thinking only of the other person. It is the love Jesus showed on the cross when He took our sin upon Himself.
We don't have to die for someone, but our love needs to be sacrificial; it should cost us something. Listening, helping, encouraging, and giving are ways to express it.
The Holy Spirit within us makes it not only doable, but a joyful experience. It takes obedience and sometimes sacrifice, but is always a reflection of Jesus.
"Dear friends, since God so loved us, we also ought to love one another." 1 John 4:11.
Would you like a visual reminder of what the Bible says about love? I have this free printable of Bible verses to help you think about different aspects of love. It is in my Resource page along with other Bible Verse topics, but if you want to just click on the image below, it will take you directly to the file. 😊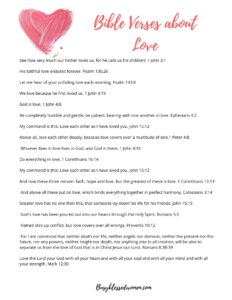 Would you like to soak up more of His love? Psalm 118 is an entire poem that celebrates the amazing and enduring love of God. It starts and ends with the promise "His love endures forever."
Blessings of love,
AnnMarie
All Scripture is taken from the NIV version unless specified otherwise.
Photo Credits: Canva, Deposit Photos