The Bible (literally "the books") is a one-of-a-kind collection of God's inspired word. It is our standard to test all what we think to be true; our compass to help us find our way. The power of the word of God is the one thing that can transform our lives for the better. This is no ordinary book!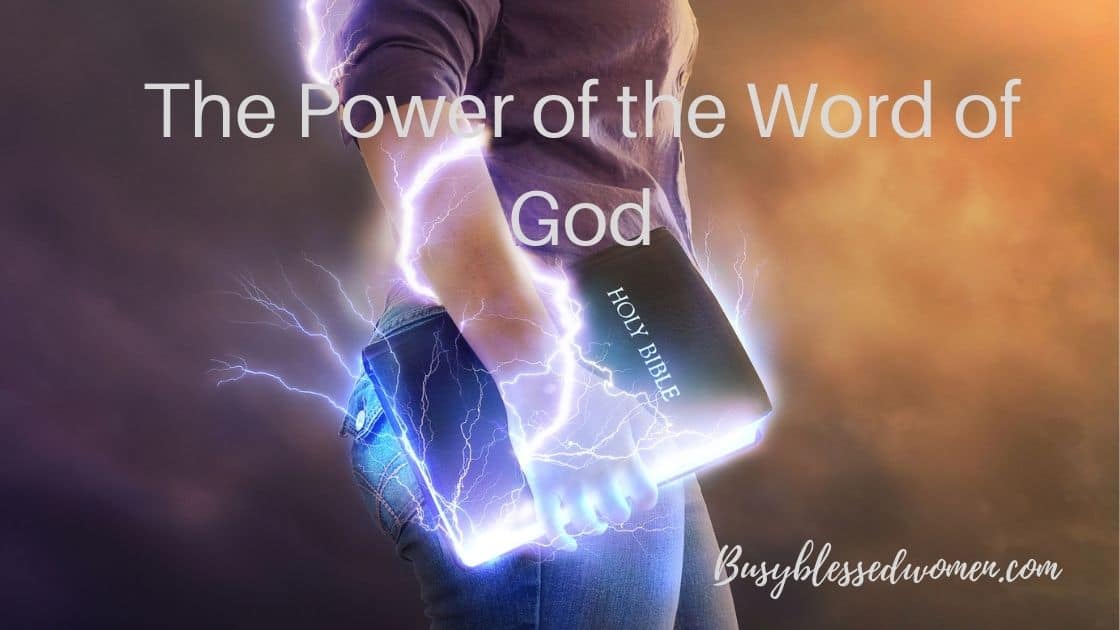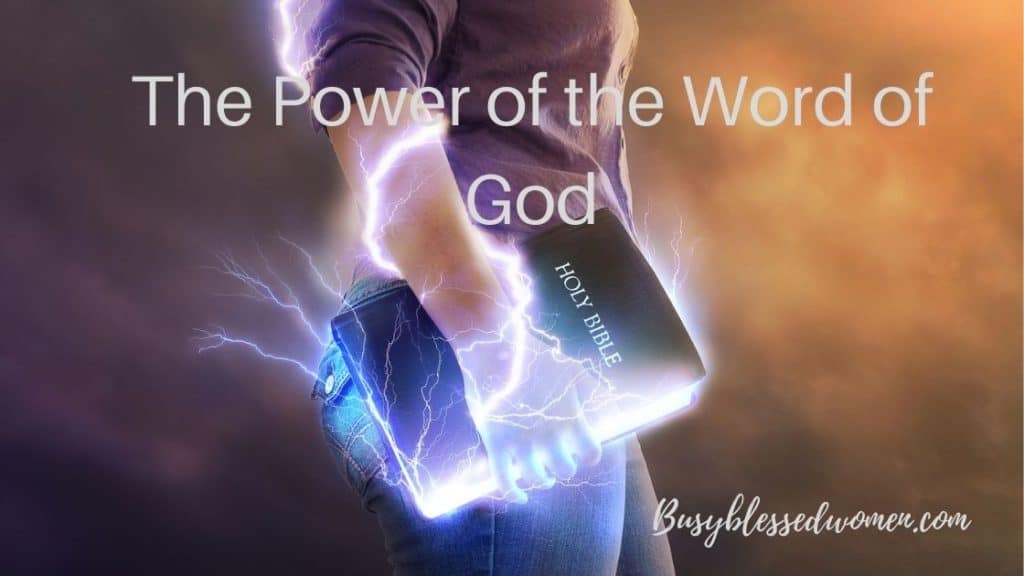 I recently came across a Bible verse that brought on all this introspection about the power of God's word. As someone who fills pages with His words of wisdom, love, and encouragement and sends them out via the internet, this verse fills me with wonder. Amazingly, He works it out in the smallest scale, too- each time you read or hear His word.
The Word of God Will Not Return Void
Theses verses are God's own description of the glorious way His word works-
Isaiah 55:10-11 NIV
"As the rain and the snow come down from heaven, and do not return to it without watering the earth and making it bud and flourish, so that it yields seed for the sower and bread for the eater, so is my word that goes out from my mouth: It will not return to me empty but will accomplish what I desire and achieve the purpose for which I sent it."
The rain and snow are part of a cyclical process of precipitation which falls from the heavens to the earth, and seeps into the land to grow crops and feed the hungry.
God compares His Word to the rain and snow because it originates with Him in the heavens and falls upon us to refresh, grow, and feed our souls.
The fascinating part for me is as He breathes out His word and we take it in; it is always for a specific purpose. It accomplishes what He desires.
Have you ever read a "verse of the day" and thought that it spoke directly to you? Have you suddenly had a snippet of a verse come to mind? This does not happen by chance. It the miracle of His word.
As we take it in, it produces fruit in our lives- word by word, inspired by the Holy Spirit. As we continue to build up in His wisdom and His ways, we gain peace, comfort, guidance, and joy.
Not one word or one second of the time we spend in His word is without a magnificent purpose!
The Word of God is Life
Jesus spoke these words to the disciples after a particularly hard teaching:
"The words I have spoken to you are spirit and they are life." John 6:63.
Just as we must eat food to help us live, we also have to consume the Word of God- receive it in our hearts and soul- to allow it to affect our lives. The Holy Spirit lives within us to make His words come "alive."
The Power of the Word
The power is in its life-giving properties. Matthew 4:4 tells us we live by the word of God.
"Man shall not live on bread alone, but on every word that comes from the mouth of God."
Jesus was quoting Deuteronomy 8:3 when He spoke these words to the devil; reminding him of the manna God sent to the Israelites. The manna was to humble and teach them "that man does not live on bread alone but on every word that comes from the mouth of the Lord."
Job took this directive to heart: " I have treasured the words of his mouth more than my daily bread." (23:12)
So did the prophet Jeremiah: "When your words came, I ate them. Your words became my joy and my heart's delight." (15:16)
Every word that comes from God should be more precious to us than food itself.
Is His Word more precious than the food you eat?
While we rarely miss a meal, sometimes we look at time spent reading His word as optional in our life. We place other activities above it in importance.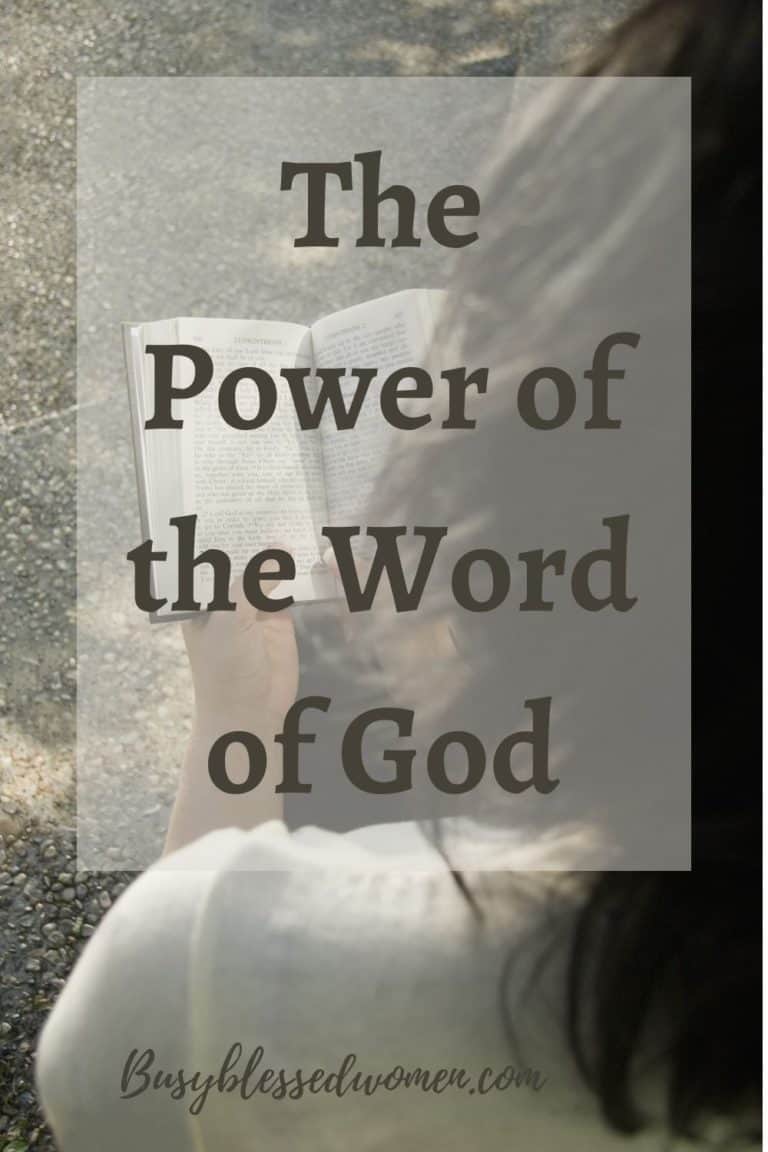 The Word of God is Truth
God's word is absolute truth.
We certainly can't trust everything we read on the internet or hear from news sources. Everyone seems to have their own set of facts, statistics, and opinions.
Our own wisdom, no matter how learned we are, pales in comparison to the wisdom of God. His word nourishes us with absolute truth amid a world of false truth and promises.
Jesus speaks to His believers:
"If you hold to my teaching, you are really my disciples. Then you will know the truth, and the truth will set you free." John 8:32.
In other words, when we turn to Him in faith and apply truth to our lives, He frees us from the consequences of sin; clearly showing us the way to eternal life. His word has the power to break the stranglehold sin has in our lives.
When Jesus prays to His Father for his disciples, He asks them to be sanctified (set apart, made holy)"by the truth; your word is truth." John 17:17.
Spending time in His word sanctifies us- shows us our sins, convicts us to confess them, renews our relationship with Him and puts us back on the right path.
If we want truth, we need to go to His Word.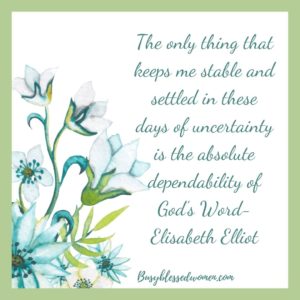 What does the Word of God do in Our Lives?
Here are but a few benefits of the word of God:
•God's word feeds our spirit– the psalmist compares them to honey. God's instructions are delectably sweet, and lead to understanding, which leads to obedience. "How sweet are your words to my taste, sweeter than honey to my mouth! I gain understanding from your precepts." Psalm 119:103-104a.
•The word of God helps us grow in our faith– "Like newborn babies, crave pure spiritual milk, so that by it you may grow up in your salvation." 1 Peter 2:2.
•God's word gives us victory over the temptation to sin- "I have hidden your word in my heart that I might not sin against you." Psalm 119:11
•It is our source of blessing– "Blessed are those who hear the word of God and obey it." Luke 11:28.
•His word brings guidance– "Your word is a lamp to guide my feet and a light for my path." Psalm 119:105.
•The word of God brings joy– "Your statutes are my heritage forever; they are the joy of my heart." Psalm 119:111
•His word equips us for the good works He has planned- "All Scripture is God-breathed and is useful for teaching, rebuking, correcting and training in righteousness, so that the servant of God may be thoroughly equipped for every good work." 2 Timothy 3:16-17.
Let the Word of God Dwell in you Richly
"Let the word of Christ dwell in you richly as you teach and admonish one another with all wisdom, and as you sing psalms, hymns and spiritual songs with gratitude in your hearts to God." Colossians 3:16.
This was Paul's plea- that the word of Christ dwell (inhabit, reside) in you richly. He wants us to implant God's abundant word deep into our hearts and souls, to make it as second nature as breathing.
Paul's description is of a person so filled with the Word of God that they are overflowing with joy, wisdom, and understanding that bursts forth in grateful song.
The entire chapter of Isaiah 55 is God's invitation to dwell in His word; Here's how it begins-
"Come all you who are thirsty… Listen carefully to Me, and eat what is good, and let your soul delight itself in abundance." (vv 1a,2b NKJV)
Do you hear the invitation? Come, He asks. And then some instruction- listen carefully to His word, take in all its goodness, and let your soul delight itself in abundance- experience true, lasting spiritual joy. His word will bring us more satisfaction and bliss than any other worldly gain.
The Importance of the Word of God
God knew what our lives would be like- trials that steal our joy, hardships that steal our comfort, and pressures that steal our peace. There are many roads we can travel for help, but our first choice should always be His word.
He loves and cares for us dearly and equipped us with the power of his word to empower us to have a joy-filled and peaceful life.
Reading God's word meets all our needs. Each word is inspired by God and is absolute truth. It corrects us when we are wrong and teaches us what is right. It prepares and equips us to do all the good work God has planned.
God reveals His heart and mind to us through His word; a blessing to those who richly dwell in it. We won't live forever, but God's word is eternal and unfailing.
"The grass withers and the flowers fall, but the word of our God stands forever." Isaiah 40:8.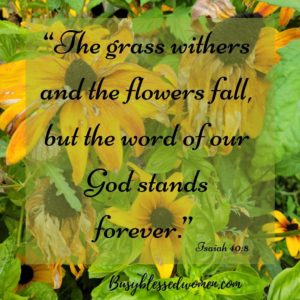 Let His word transform your life and show you lasting solutions to every problem and need. Let his word ignite a passion to know Him fully and hear His voice.
God used only the power of His word to speak our entire world into being. Jesus calmed the storm, healed the sick, and evicted demons with His words. God's word overcomes the world, and He graciously gives His word to us.
Treasure each word and spend time in His presence daily!
Blessings,
AnnMarie
All Scripture is taken from the NIV version unless noted otherwise.
Photo Credit: Deposit Photo, AnnMarie Anderson