What's the first thing that pops into your head when you think of the miracles of Jesus? Healing? The feeding of the 5000? I can't even imagine being there while He performed His miracles. Not everyone, however, believes in their truth. There were those who denied them in Jesus' time (and they witnessed them firsthand!) But aside from their truth, are the miracles Jesus performed relevant to us today?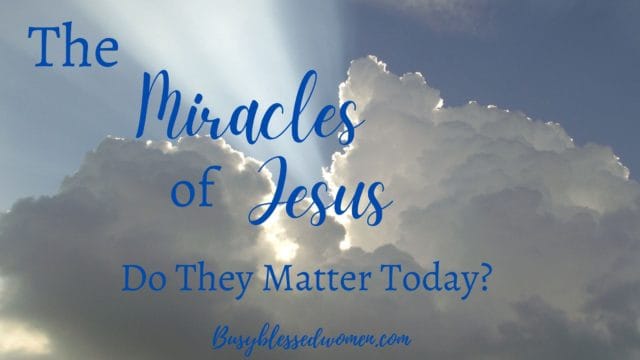 First, some background:
How Many Miracles Did Jesus Perform?
This is a difficult question to answer. The most you will find are "36 Miracles Jesus performed in the Bible" or "37 Miracles of Jesus", but it depends on how and what you count. Some include His conception, birth, and resurrection on their lists.
But we know Jesus performed many more miracles than the ones recorded. Matthew tells us as Jesus was teaching and traveling, he also went about "healing every disease and sickness among the people." (4:23 NIV.)
And John says about the works of Jesus- "If every one of them was written down, I suppose that even the whole world would not have room for the books that would be written." John 21:25.
The vast number of all of Jesus' miracles show us they were an important and routine part of His ministry. (And probably exhausting? The crowds that followed him were sometimes very large…)
Jesus the Miracle Worker
The recorded miracles of Jesus fall into 4 basic categories:
•physical healing,
•casting out demons,
•provision, and
•resurrection.
Jesus' Healing Miracles
He healed incurable diseases, fevers, paralysis, blindness, muteness, deafness, an amputated ear, bleeding and more.
Jesus Cast Out Demons
Jesus showed His power and authority over all evil by casting out many demons. He didn't need elaborate rituals. His word alone was enough to cause them to flee.
Interestingly, even the demons called Jesus "the Holy One of God." (Mark 1:24.) They recognized who Jesus was, but His chosen people did not…
Miracles of Provision
Jesus turned water into wine, fed thousands of people with meager offerings, provided great hauls of fish, and calmed a violent and dangerous storm by speaking to it.
Resurrection Miracles of Jesus
Jesus showed His power and authority over life and death by resurrecting a widow's son, a ruler's daughter, and his friend Lazarus.
The Purpose of Miracles in the Bible
Each miracle Jesus performed had a specific purpose. He didn't perform them to benefit himself- (even though He could have, and the devil asked him to.) Jesus always remained true to his role of a humble servant.
He performed miracles out of love, compassion, and His care for all people. He met real human needs and radically changed the course of people's lives.
Significance of Jesus' Miracles
•Jesus' visible miracles showed that He carried His power and glory to earth when he came down from heaven.
•He was also carrying on the work that God the Father began:
"He is your praise; he is your God, who performed for you those great and awesome wonders you saw with your own eyes." Deuteronomy 10:21.
•His miracles revealed His glory and were an avenue for those who saw to believe in Him:
"What Jesus did here in Cana of Galilee was the first of the signs through which he revealed his glory; and his disciples believed in him." John 2:11.
•Jesus' miracles showed His sovereignty over all; that nothing is impossible for God:
"Jesus replied, "What is impossible with man is possible with God." Luke 18:27.
Jesus is Fully God
•Jesus' miracles matter today because they provide proof to every reader of Scripture that Jesus is our Savior and fully God.
"Jesus did many other miraculous signs in the presence of his disciples, which are not recorded in this book. But these are written that you may believe that Jesus is the Christ, the Son of God, and that by believing you may have life in His name." John 20:30-31.
•Jesus' miracles fulfilled Old Testament prophecy.
Isaiah' prophecy of the coming Messiah:
"Then the eyes of those who are blind will be opened,
And the ears of those who are deaf will be unstopped.
Then those who limp will leap like a deer,
And the tongue of those who cannot speak will shout for joy." Isaiah 35:5-6a NASB.
When John the Baptist was in prison, he sent word to the disciples to ask Jesus if he was the promised Messiah. Jesus affirmed His deity by quoting this Isaiah verse!
•Besides His genealogy, the Prophecy in the Old Testament, and Jesus' own testimony, His miracles show us His unique power and authority as God's Son.
When the Jewish leaders were screaming "blasphemy!" and "law breaker!", Jesus calmly informed them that His miracles showed His relationship to God the Father. But in their stubbornness and outrage, they refused to believe in Him.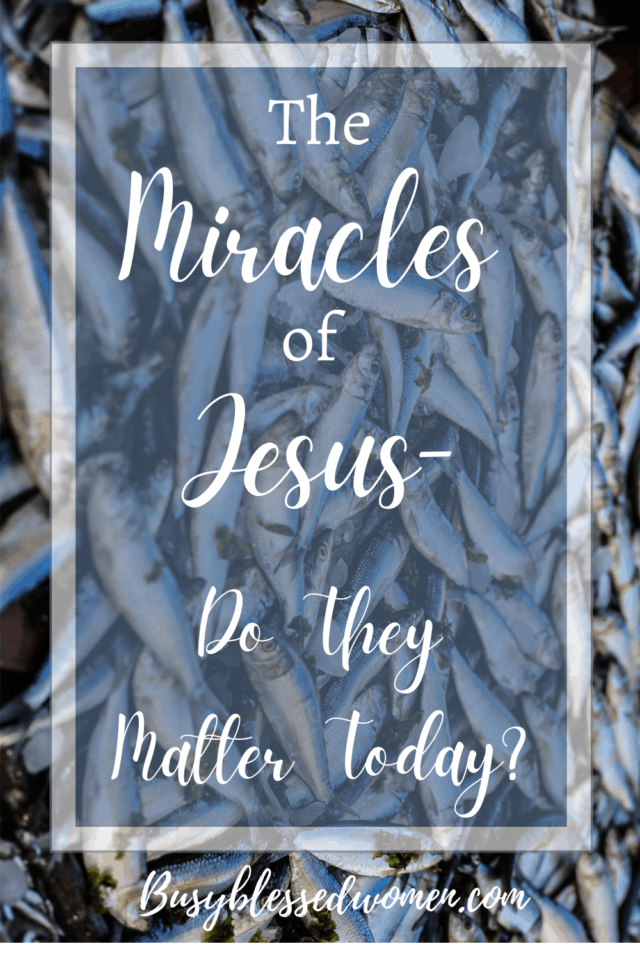 Pin me for later!
Who Did Jesus Heal?
Jesus also healed people who did not come to Him. Some didn't even know who He was, or weren't even in close proximity to Him.
Let's look at two different examples of these kind of miracles:
Jesus Heals a Lame Man
We find this miracle in John 5:1-15.
Jesus passed by the pool of Bethesda where a great number of disabled people lay. The waters of the pool would stir occasionally, and it was thought if one went in at that time, they were healed. One man had laid there an incredible 38 years! He had no one to help him into the pool and was despondent.
Jesus asks the man, "Do you want to get well?" This must have given the man hope. But instead of helping him into the pool, Jesus urges him to act- "Get up! Pick up your mat and walk! At once the man was cured; he picked up his mat and walked."
The man did not know who Jesus was, but obeyed in faith when He healed him.
Besides his physical healing, Jesus wanted the man to know the spiritual healing He offers. He seeks the man out later to speak with him and tells him to give up his sinful life. While we don't know the specifics, after Jesus left him, he tells others about Jesus and the miracle he had performed.
Have you ever heard Jesus ask you to "get up and walk" when you've felt hopeless or overwhelmed?
Jesus knew this man's needs without even speaking to him. He knows your pain and and sees you too.
This miracle points us to the One who can solve our problems, even ones that have plagued us for years. Don't let a long-standing hardship or problem cause you to lose hope!
Healing the Centurion's Servant
Here's a miracle that shows us even Jesus' astonishment! (Matthew 8:5-13) It too has a lesson in faith for everyone.
A centurion in the Roman army hardly seems a likely candidate to seek out Jesus for a miracle. He was not a Jew and did not have their religious knowledge or beliefs.
The centurion, however, didn't let any of these obstacles stop him from going to Jesus for help. His beloved servant lay paralyzed and suffering. Against what the outward facts show, the centurion came to Jesus in complete faith.
When Jesus said He would go to the centurion's home and heal his servant, the centurion's reply is not something Jesus expected.
"Lord, I do not deserve to have you come under my roof. But just say the word, and my servant will be healed."
When Jesus heard the centurion's words, "he was astonished." (v10) He praised the centurion for his humble and genuine faith.
Somehow, this centurion recognized Jesus' authority and power. He saw in Jesus what the Jews should have known. Even without any royal robes, he recognized Jesus as a King. He saw the authority of God in Jesus.
The Faith of the Centurion
"Go! It will be done just as you believed it would." Jesus replied to the centurion. The servant was healed at that moment.
This story brought back the words of a prayer I learned in childhood: "Lord, I am not worthy to receive you, but only say the word and I will be healed." I never connected it with this story. But like the centurion, this prayer expresses a deep and humble faith in the only One who can truly heal us. ♥
What Do Miracles Teach Us about Jesus Today?
When Jesus performed miracles, it showed us His loving and compassionate nature. We read in Luke 4:40 that as He healed, He laid His hands upon those who came to Him:
"At sunset, the people brought to Jesus all who had various kinds of sickness, and laying his hands on each one, he healed them."
He didn't perform miracles for the "wow factor"- He desired a deep connection with each person who came to Him.
Does that sound familiar? The same is true today!
He could have raised His hands and done group healing, but He didn't. Jesus spoke, touched, and interacted with each person. It added hours and hours onto His workday. He did it for the personal connection.
Jesus' miracles point us to the personal relationship He desires with each one of us. He pursues us, loves us unconditionally, and wants to heal us. His mission hasn't changed.
Jesus' Miracles Today
Jesus' miracles matter today because each one reveals a component of His character and shows us a deeper spiritual lesson.
•Each one shows the loving, compassionate nature of Jesus.
•They give us hope when we are praying for our own miracle.
•They help us trust in His power and authority over anything that tries to derail us.
Let His miracles draw you closer to Him. Trust in His divine purpose for your life, even if you are still waiting for your miracle. Paul prayed 3 times for a miracle of healing, and it was not to be. It did not weaken his faith, but strengthened it instead.
Each miracle Jesus performed started out as a problem; He was the answer!
Jesus continues to perform miracles to solve problems today. He does them in His way, on His time. There are countless accounts of miracles going on around us- some seen, some unseen. He may even seek you to be an instrument of His miracles!
"He performs wonders that cannot be fathomed, miracles that cannot be counted." Job 9:10.
Look for ways to obey in faith, serve with His guidance and compassion, and speak His truth. You never know when God is counting on you to help Him work a miracle in someone else's life. ♥
Blessings!
AnnMarie
All Scripture is taken from the NIV unless specified otherwise.
Have you experienced a miracle in your life? I'd love to hear about it!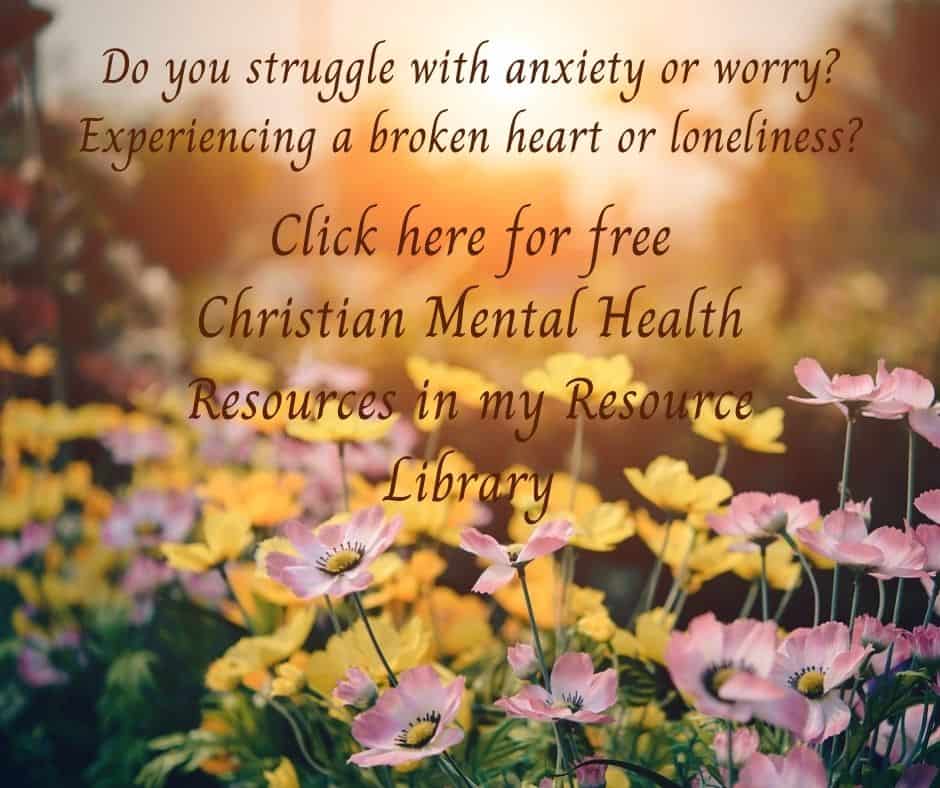 Photo Credit: Canva, Pixabay